I just realized that I forgot all about Currently for July. I really do love these little monthly diddys that Farely does. It gives me a chance to meet new bloggers and remind me of ones I have checked out before and forgot to go back to. So, without further delay, here it is!
Listening:
Yesterday, Heather over at
Teaching Through Turbulence
posted about
autcraft
and A is super excited to get started. It is a version of minecraft (a popular computer game right now) specifically for kiddos on the spectrum. How cool is that?
Loving:
I love teaching, but I need a break for a week or 4. Of course I will still be doing teacher related things, just in my living room and not my classroom.
Thinking
: B has been in PA for over a week now spending time with my mom and dad. I know he is loving it, but it is so quiet without him.
Wanting:
Organization is something I want, but am so bad at. Anyone want to come help me invent the perfect household and classroom system?
Needing:
A's 7th birthday is Friday and I still have not planned his birthday party. I usually have this all done a month ahead and this year it just got away from me.
Tips, Tricks, or Hints:
If you have a question or need help, just ask! All of the teacher bloggers I have talked to are super friendly and always willing to help out.
Head over to Farley's blog to discover more great blogs!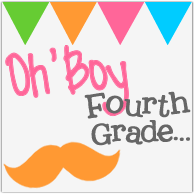 Don't forget, if you are now using
Bloglovin'
to follow all of you favorite blogs click here or on the link in the side bar to follow me!